Welcome to CGR (Cleveland Genealogical Research, LLC)

<![if !vml]>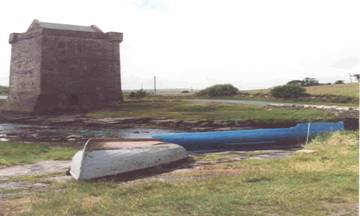 <![endif]>

Specializing in genealogical records related to Cleveland, Ohio and Mayo, Ireland.

William G. Masterson passed away on August 20th, 2010. I am honored to continue his legacy and have converted his genealogical books related for Newport, Westport, Achill, and Ballycroy into eBooks that can be be ordered on CD-Rom or via email in PDF format. For a list of available publications, click here.

William also released "Westport Marriages 1823-1850" which has been combined with "Achill Birth, Marriages, and Tithes 1824-1901"

Besides County Mayo transcriptions, we will also be offering Cleveland area Cemetery Collections. These collections include pictures and inscriptions of all graves and headstones in the cemetery along with local burial records and are available on a standalone CD-ROM.
Please bear with me, I'm still working out the bugs for online ordering. In the meantime you can order these eBooks by sending an email to CGR. Payment can be made through Paypal or by check.
Cemetery Collections
Brecksville, OH cemeteries - Rice (Barr Road) and Riverview cemeteries. Approx. 150 burials in each. $10 plus $3.00 s/h.
Coming soon:
St. John Cemetery, Cleveland
Kelleys Island Cemetery
11 cemeteries located in the Westport, Co. Mayo area including:
Westport Baptisms and Marriages 1864-1904
To order the Brecksville Cemetery CD send an email to CGR.
Visit "Clew Bay to Cleveland" for more content related to Cleveland and Mayo Irish.